The Center for Openness and Dialogue started the year with "In Search of Art", an exhibition by artist Helidon Gjergji, curated by Santa Nastro. The exhibition will remain open to the public from January 27 to March 5, 2022.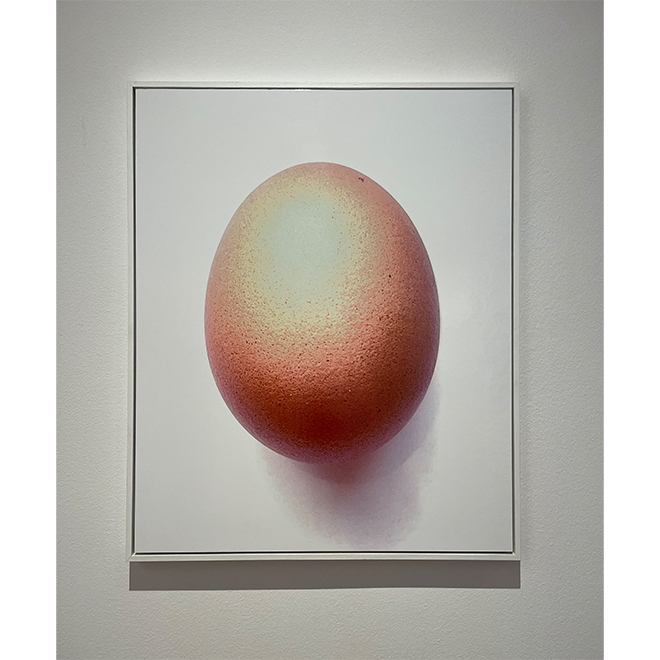 "In Search of Art" is a reflection of Helidon Gjergji's creativity, which focuses on the perception and relationship with images, where in this case the individual faces a transformation and schematics of online research images. The artist makes further research based on the concept of today's development in society, on how we understand and construct the thought in this massive inclusion.
The works were exposed in the "Meet the Artist" exhibition hall of the COD space, and they focus precisely on this vast and tangible phenomenon in the present reality.
"What is the most liked photograph of all time" is a work that was realized in mixed media; digital print on photo paper with dimensions that cover the surface of two of the space walls. Some of the exhibited images appear with new meanings, shifting away from the real function they carry and thus transforming into a large number of clicks.
"How to make a painting" is a series composed of six canvases worked on a mixed technique,  showing some images through the magnifying glass of the digital search. The immediate answers reflect a distant meaning of art history, moving closer to simplified icons of pop culture.
Five young artists have also become part of this exhibition. Their creativity focused on the free drawing of a cat, thus putting them in a confrontation with reality, as beings that are less influenced by the strict structures of creativity that are found on the internet. "How to make a drawing" is a mural worked with acrylic paints and pencil, where each of the children drew a cat in their space, while on the wall appear some ready-made drawing schemes of the animal, lacking the element of free imagination.
*Helidon Gjergji (Tirana, 1970) is a contemporary artist, who works with a variety of artistic mediums. He studied at the Academy of Arts, Tirana, then moved to Italy where he studied visual arts and graduated from the Academy of Fine Arts in Naples. He currently lives in New York and teaches at the SUNY Old Westbury College. Among other venues he has exhibited at: Venice Biennale 52; Manifesta 8 (Murcia, Spain); Tirana Biennale 1 and Tirana Biennale 4; The Festival of Ideas 1 – New Museum (NYC); Venice Biennale of Architecture 12; Project Biennial 3 (Konjic, Bosnia & Herzegovina); and in many other countries such as Greece, Hungary, Kosovo, Macedonia, France etc. His work has been reviewed and featured in Artforum, Art in America, Mousse Magazine, Sculpture, Contemporary, Flash Art, Domus, The Independent, Artribune, etc. He has lectured about his work at Harvard University, Teachers College – Columbia University, Parsons New School of Design, The School of Art Institute of Chicago etc.